Enjoy life and make it enjoy. Share knowledge, ideas and different views. With our tours we intend to offer A perfect match of fun where personal interactions, sports, history and art intermingle to create unforgettable memories, to create adventures!​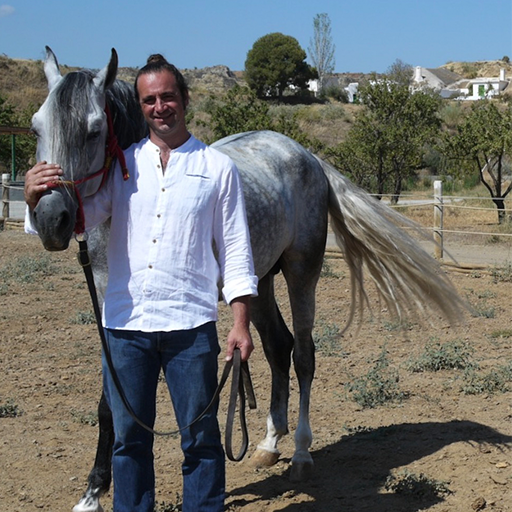 Goyo Garrido
Coordinator & Guide
GOYO GARRIDO GARCÍA (Cantabria 1.976)
Cantabrian by birth and from Granada by adoption. I grew up in Espinama, a Cantabrian town of about 100 inhabitants in the heart of the P.N. Picos de Europa, surrounded by mountains, mountains and adventures. I was fortunate to have a local mountain club where I started enjoying the mountains, trails, pens, pastures, and mountain routes and the parents who taught me how to move like a fish in the water. When I was only 5 years old I did the Ruta del Cares and when I was 8 years old I started skiing, it seemed that the mountain would always be close to me. Throughout my childhood and adolescence I have dedicated a lot of time to mountain sports, many routes through the mountains, weekends on it. I became a member of the Valdecoro Mountain Club and the Torrelavega Sports Society, both allowed me to get to know and enjoy the Cantabrian Mountains. Once I finished the secondary school studies I started working, but I always work related to the fields, the mountains and animals:
Forest Ranger in the P.N. Peaks of Europe.
Rancher, with 90 head of cattle and several prizes gain for some of them. Thoroughbred horse trainer in Coolmore Thoroughbred (Co. Tipperary – Ireland) one of the most important thoroughbred horse breeding farms in the world.
Assistant director in the dressage team at Coolmore Thoroughbred (Australia) Freelance pure sandre horse trainer for Coolmore Thoroughbred in Newmarket (UK).
In 2006 I moved to Andalusia and I had the opportunity to work as a tour guide in different activities: guide of routes on horseback, canyoning, tekking, skiing, MTB, 4×4, raids. Since then I have dedicated myself to be a guide and monitor of different sports I have been fortunate to dedicate my life to my passion, traveling and doing sports: Cycle tourism guide in Cuba, Portugal, South of France, the Italian islands, Morocco and Gibraltar, and of course Spain; Rioja, Andalusia, Gerona and the Camino de Santiago. Hiking trips throughout the national geography, also in Andorra, Portugal, the Macaronesia Islands. Barranco guide, in 2012 I obtained the official title of canyoning TD2 with the Aragonese School, maximum training in this modality that allows me to guide groups and train future guides. Since then I have developed canyoning activities in Australia, the Maritime Alps, the Pyrenees, the Pre-Pyrenees (Guara), the Betic and Penibetic Systems, Extremadura, Sardinia, the Macaronesia Islands, the Cantabrian Mountains. Ski teacher in Pas de la Casa (Andorra) and Sierra Nevada for the last 13 seasons in the modalities of telemark, mountain skiing and alpine skiing for which in 2018 I obtained the official title of TD3 in alpine skiing, the maximum training for be a coach of this modality. Equestrian tourism guide in Andorra and in the north of Granada (Granada Geopark) Trainer of guides, FP qualifications. TD2 = medium grade canyoning TD3 = top grade. Alpine ski​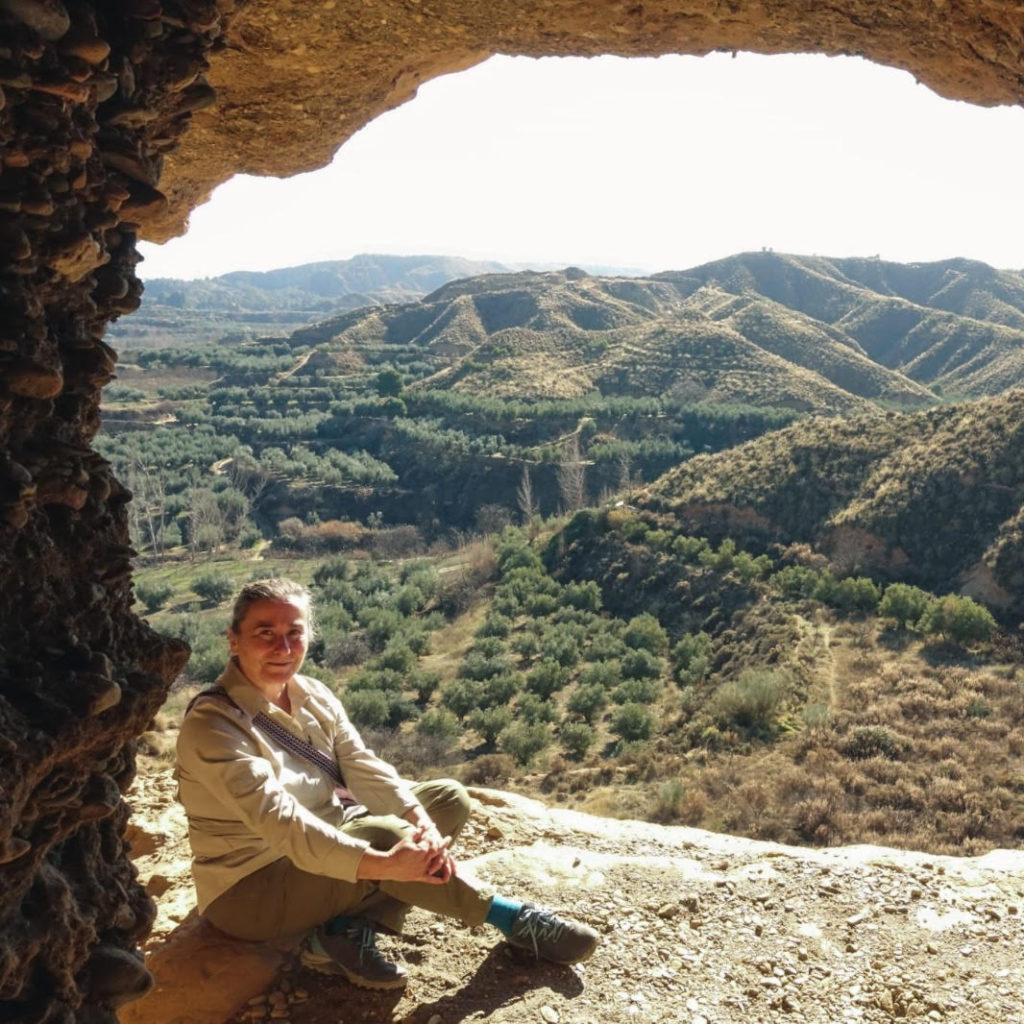 ROSARIO (Benalúa 1.967)
Hello, my name is Rosario and I was born in 1967 in Benalúa, in the heart of the Geopark of Granada and I live there nowadays because I still enjoy its landscapes as the first day.
Since I was a child nature has called me and I studied Biology at the University of Granada, specializing in Botany. After finishing my studies, I continued my education by taking specialization courses and two Masters in Environment and Alternative Energies, as well as the Certificate of Pedagogical Aptitude. During my student years I discovered the mountains and caving, activities that I did assiduously for years and to which I return whenever I can. Thanks to that I have had the opportunity to climb the most emblematic mountains of our country (also in France and Italy) and to go down to the most amazing caves.
I come from a farming family and I still keep some cultivation plots together with two of my brothers and I have also worked regularly giving gardening and nursery courses, and doing environmental work for private companies and different administrations.
I am currently working as a guide in the Geopark of Granada, walking routes through a unique environment that is still largely unknown. For me it is a privilege to show our territory to anyone who comes to know it and interpret the geomorphology and its formation, the different habitats that we can find, as well as the historical and cultural heritage that surprises us in every corner.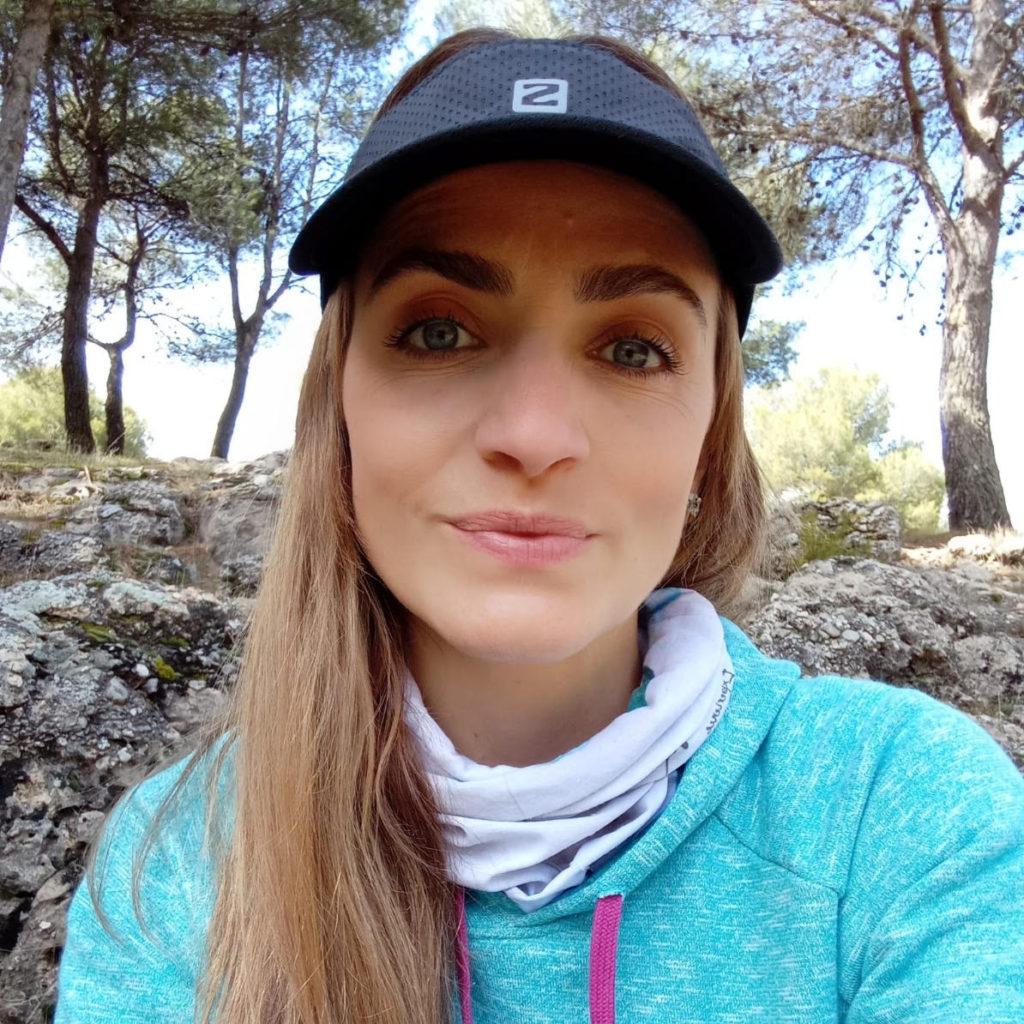 LIDIA CASERO GARCÍA (Córdoba 1.985)
Born in Cordoba, I have been living in Granada for more than 8 years.
I grew up in a beautiful village in the countryside of Cordoba surrounded by olive trees and near the CARDEÑA Y MONTORO National Park where I started early to do my first routes and enjoy the mountains with my family.
All my free days have always been dedicated to enjoy outdoor sports, from hiking or biking to climbing.
I started my working life young, complementing it with my studies.
I have always worked surrounded by people, as a guide, children's instructor, coordinator of activities for the elderly….. It is something that makes me feel fulfilled and satisfied.
Currently my life is still related to the mountain both personally and professionally, I work as a trekking and hiking guide and I enjoy going climbing, trekking and via ferrata with my family.
That's why I moved to Granada, to enjoy its mountain.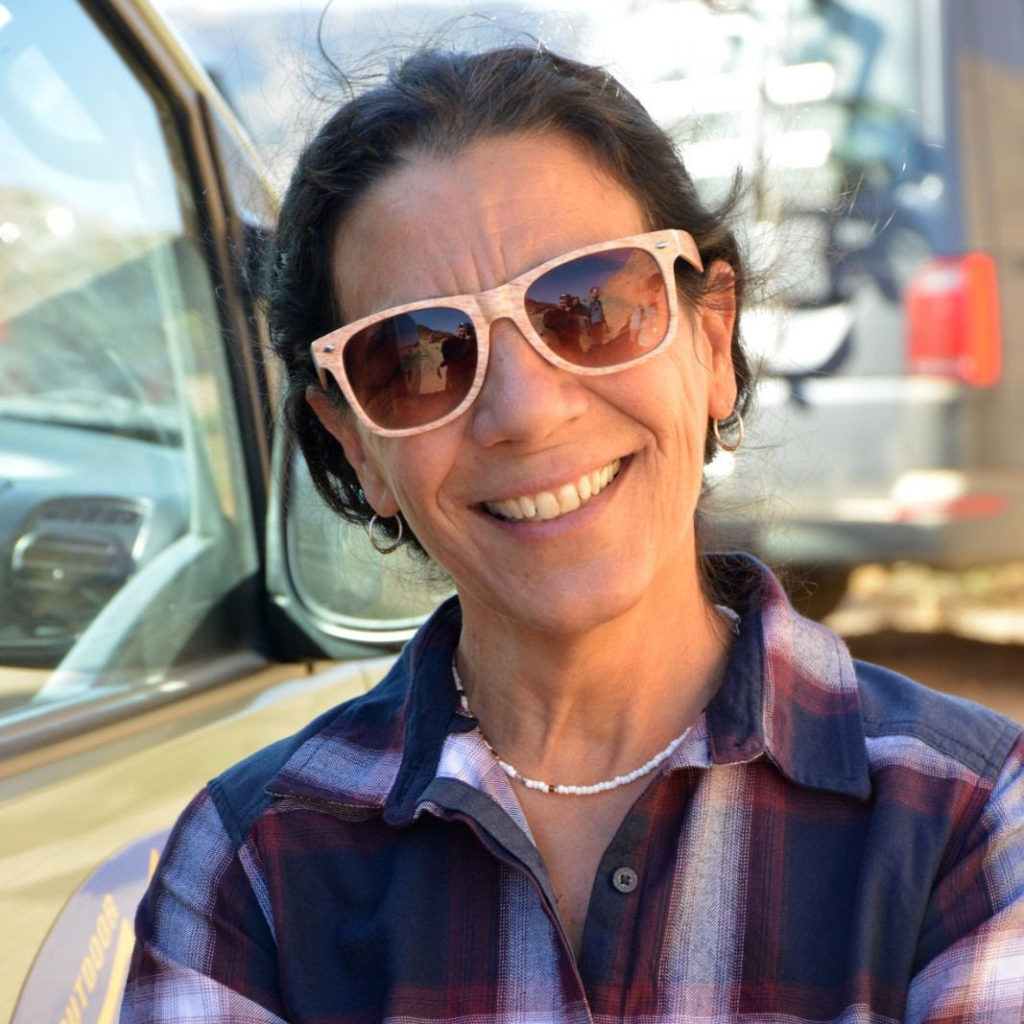 ANDREA TARELLI (Argentina)
Hi, I'm Andrea, I was born in Argentina and I grew up in the countryside in contact with animals and nature, I come from a family of several generations of athletes and what I enjoy the most is doing outdoor sports such as climbing, ferratas, canyoning, horseback riding, hiking and mountain. In these activities what I value most is the places where I do them and the people I share them with.
I studied sports science in Buenos Aires and moved to Spain more than 20 years ago where I was lucky to find a city like Granada where I could maintain my lifestyle and continue discovering wonderful places.
My work has always been related to groups of people in teaching and sports, so being in this company allows me to combine my personal and professional experience, and moving to live in the area of Guadix gives me the daily opportunity to continue discovering unique places and meeting people in love with their land and their work.
Soy Esmeralda, ¡guía oficial de Granada especializada en tours privados! Soy una antropóloga italiana que se mudó a Granada hace 17 años. Una vez aquí hice un Máster en Educación Intercultural y realicé mis estudios para ser guía oficial de Granada y Guadix. Estoy particularmente interesada en la historia y el arte, pero mi formación me ha llevado a entremezclar estos conocimientos con lo que de verdad enriquece una cultura; sus tradiciones locales, formas de vivir, música, arte, religión y filosofía. Gracias a mi pasión por los viajes (he viajado en varios continentes y países: por casi toda Europa, Turquía, Persia, Asia, Sudamérica y norte de África) soy capaz de contextualizar eventos a gran escala y acercarme a la historia desde diferentes puntos de vista. Te llevaré más allá de la belleza de los sitios históricos en un tour que explora la complejidad de esta tierra llena de historia, literatura, filosofía y las diferentes culturas (cristiana, islámica y judía) que compartieron el territorio durante 8 siglos.
Será un placer enseñarte la belleza de estas ciudades y transportarte a los mágicos tiempos de la Alhambra Nazari.
Due to the Covid emergency, we only offer private tours to families or groups of friends.​