Tour 4×4 Granada´s Geopark. Guadix´s-Alicun´s-Gorafe´s desert. Full day.
Discover in 4×4 the bad lands and the most singular areas of the Granada´s Geopark, travel in time into a movie scenario, and you will understand how the sea gave way to rivers and lakes where they fed the sabertooth tigers and the great mammals of the time.
The tour follows the course of the Rambla Becerra with its unique views towards the valley of the river Fardes until you reach Alicun hot springs, once there you will visit the magical Acequia del Toril in a 45 min walk that will transport us to a flint market 10000 years ago. ¡ Time to eat! Individual picnic from our private catering; Palenga Cellar, which delights us with local specialties and with its white Palenga on a privileged balcony in the dolmens area of Majadillas. We will continue to the Gorafe Desert and the heart of the geopark; the Coloraos overwhelming formations. Finally we will return to our accommodation for a well-deserved rest, not in vain, we took 130km off road.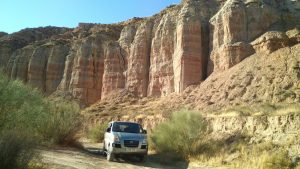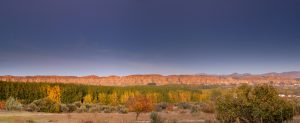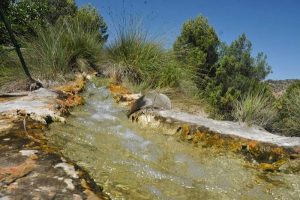 Otros visitantes han visto...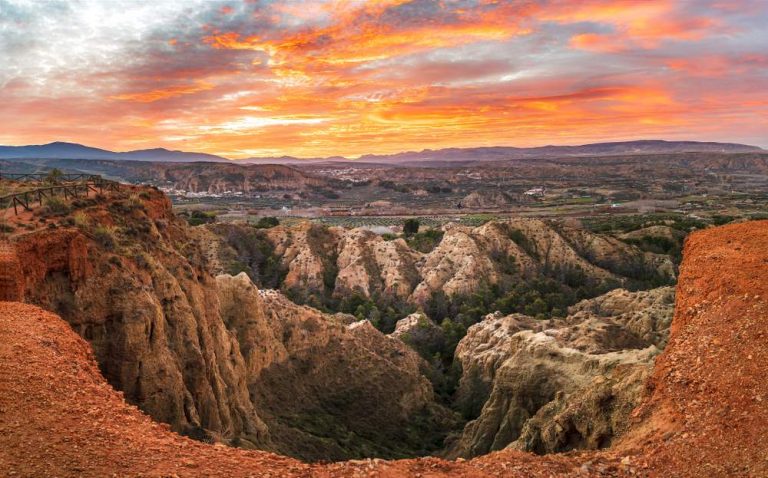 Discover the viewpoints of the End of the World ,the Paleo-Fardes, the famous gullies of the Marchal, the valleys that communicated to Iberians and Romans...
Lugar: Granada's Geopark, Guadíx-Alicun-Gorafe.
Fecha ideal: All year around
Ratio guía/cliente: 1/6 personas
Reserva mínima: 1 persona
Accesibilidad: Contact us
Precio: Desde 80 €/persona
Equipamiento necesario: Sunglasses, camera, sport shoes, confortable clothes.
Servicios incluidos: Pick up and return,R.C. insurance and assistance insurance, cold drinks on tour, picnic, fees to B.I.C. Acequia del Toril, binoculars, maps, fauna and flora book guides….